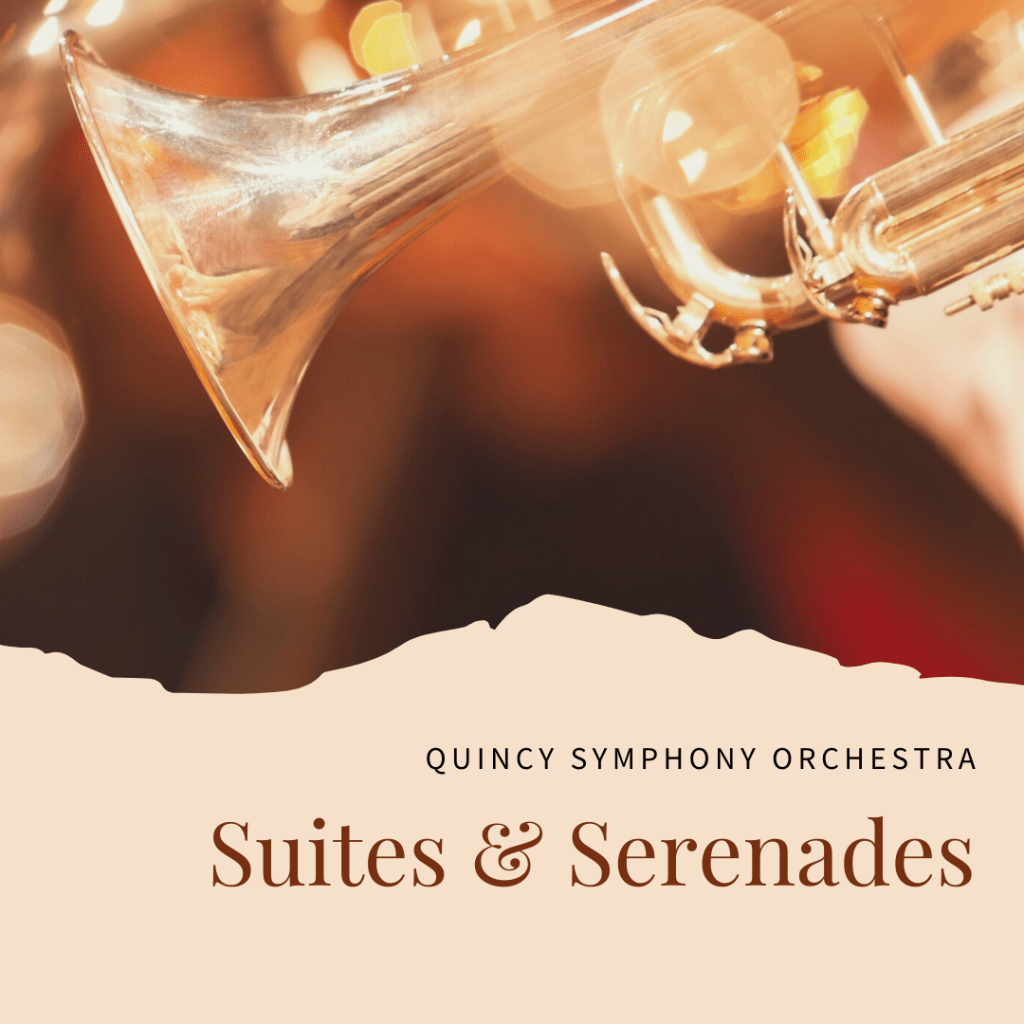 In line with state recommendations, the Quincy Symphony Orchestra Association is presenting this, and all scheduled concerts through December 2020, in a digital-only format.
The Quincy Symphony Orchestra presents "Suites & Serenades" conducted by Dr. Bruce Briney. Our joyful program includes Mozart's cascading Wind Serenade in E-flat, Holst's lively St. Paul's Suite and Ewald's bold Brass Quintet No. 1. Filmed live by WGEM-TV, this high quality digital production transports you to the concert hall for a spectacular performance!
Digital Access Available | Airs 7:30 PM, Saturday, Nov. 28 & on demand for month.
Additional Event Information
Suites & Serenades, Nov. 28, 2020 Premiere Performance
PROGRAM
MOZART Wind Serenade in E-flat
HOLST St. Paul's Suite
EWALD Brass Quintet No. 1
TICKETS
Digital Access
$15 per Household—Suites & Serenades Concert
$60 Season Subscription—Digital access to all concerts this season
ABOUT DIGITAL ACCESS
The digital concert will premiere at 7:30 p.m. Saturday, Nov. 28, 2020 via the QSOA YouTube Channel. Access will be available to ticket holders or subscribers for one month.
Your digital access includes a unique link and cannot be shared. Please do not email your link to others or post on social media.
Digital Access can be purchased for a single event or a full season subscription. Only one Digital Access ticket is needed per household.