The QSOA raffle supports our youth educational programs, including our popular Young Peoples' Concerts for 3000 area school children from 10 counties. The Young Peoples' Concerts have been presented completely free of charge for over 45 years. Your purchase of raffle tickets ensures we can continue to offer these free concerts—and gives you an opportunity to win $1,000! Thanks to generous sponsorship by Homebank, Cape Air and other donors, every raffle ticket purchased directly supports the mission of the QSOA.
This season you can win:
1st Prize – $1,000 cash
2nd Prize – Entertainment Package including Certificate for two round-trip Cape Air tickets from Quincy (seats subject to availability, $280 value), tickets to a 2020 Cardinals vs. Cubs baseball game at Busch Stadium ($100 value) and tickets to the St. Louis Symphony Orchestra ($150 value).
3rd Prize – Two adult season tickets to the 2020-2021 QSOA Season concerts ($140 value)
New Drawing Date: May 24, 2020
Earlybird Prize $250
Drawing Date: March 7, 2020 at our Choral Pops Concert.
Note: Cape Air tickets and SLSO tickets are in the form of vouchers – seats and dates subject to availability. Ball tickets in section 348 – date & time TBD. Winner of the Early Bird Prize is will remain eligible for the final drawing on April 24, 2020.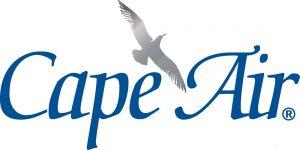 Print & Mail Raffle Order Form
Raffle Order Form (PDF)
Raffle Rules
QSOA Raffle Rules (PDF)
Congratulations to our 2019 Raffle Winners:
Drawing date: 4/13/2019 Finale Concert
1st Prize – $1,000 cash – Spencer Schelp
2nd Prize – Sky West Round Trip Tickets (value $600) – Amanda Bingheim
3rd Prize – Two "Hamilton" Tickets (value $400) – Michelle Thompson
4th Prize – Two Season tickets to the 2019-2020 Quincy Symphony Orchestra season (value $140) – John Schwartz
Drawing date: 3/9/2019 Choral Pops Concert
Earlybird Prize – $250 cash – Susan Chambers
Drawing date: 2/10/2019 Young Artists Concert
Surprise Drawing – $100 cash – Jim Williams
Thank you to everyone who participated!