The QSOA raffle supports our youth educational programs, including our popular Young Peoples' Concerts for area school children. Your purchase of raffle tickets ensures we can continue to offer youth education efforts—and gives you an opportunity to win $1,000! Thanks to generous sponsorship by Homebank, Cape Air and other donors, every raffle ticket purchased directly supports the mission of the QSOA.
This season you can win:
1st Prize – $1,000 cash
2nd Prize – Entertainment Package including Certificate for two round-trip Cape Air tickets from Quincy (seats subject to availability, $280 value) and tickets to the Chicago Symphony Orchestra ($150 value).
3rd Prize – Two adult season tickets to the 2021-2022 QSOA Season concerts ($140 value)
Drawing Date:  May 1, 2021
Earlybird Prize $250
Drawing Date: March 20, 2021.
Note: Cape Air tickets and CSO tickets are in the form of vouchers – seats and dates subject to availability. Winner of the Early Bird Prize will remain eligible for the final drawing on May 1, 2021.
Tickets: $10 each or 12 / $100
Use the attached print and mail form to order your raffle tickets from the QSOA office. You may also purchase tickets from any Board, Encore, Orchestra or Chorus member.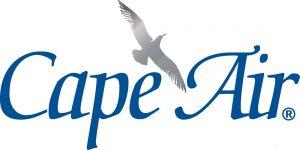 Print & Mail Raffle Form
2021 Raffle Flyer With Order Form (PDF)
Raffle Rules
QSOA Raffle Rules (PDF)
Congratulations to our 2021 Raffle Winners:
1st Prize – $1,000 cash – Erin Saalborn

2nd Prize – Chicago Symphony Cape Air Package – Cathy Flick

3rd Prize – Two Season tickets to the 2021-22 QSOA season (value $140) – Jared Payne

Earlybird Prize – $250 cash – Peggy Phillips