The QAYC is an engaging choral music education program for children in 3rd through 12th grade. Youth from the tri-state region come together to build skills (and have fun) through a developmentally and age-appropriate approach to singing.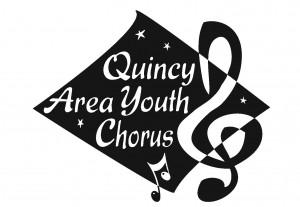 Join The Quincy Area Youth Chorus
The Quincy Area Youth Chorus is the region's premier music organization for young singers. Founded in 1995, the QAYC offers quality vocal training and heightened appreciation of choral music to children from third grade through high school.
An educational outreach of the Quincy Symphony Orchestra Association, QAYC supplements school and church choral training with focused preparation and performance of excellent chorus literature. Selections include secular and sacred music, appropriate for both girls and boys with unchanged voices. Singers in grades 3-6 join the Kinderchor, while those in grades 7-12 join the Concert Choir.
The QAYC performs in the fall and spring, and sometimes sings larger works with the Quincy Symphony Orchestra and Chorus.
To enhance their education, QAYC students enjoy occasional field trips. Past experiences include "The Lion King" at the Fabulous Fox Theatre in St. Louis and "The Little Mermaid" at The Muni in Springfield, Illinois.
Quincy Area Youth Chorus Conductors
Performances
Fall Concert
Quincy Area Youth Chorus
Kinderchor and Concert Choir
Paul Shelor & Amy Fairchild, conductors
6:00 p.m. Sunday, October 29, 2023
Trinity United Church of Christ
2020 S. 24th St., Quincy, IL
Free Concert
---
Spring Concert
Kinderchor, Chamber Choir and Concert Choir
Paul Shelor & Amy Fairchild, conductors
6:00 p.m. Sunday, April 7, 2024
Trinity United Church of Christ
2020 S. 24th St., Quincy, IL
Free Concert
---
CARMINA BURANA
Quincy Symphony Orchestra & Chorus
Quincy Area Youth Chorus
7:30 p.m. Saturday, April 20, 2024
QJHS Morrison Theater
Orff:  Carmina Burana
Marquez-Barrios:  Commissioned Premiere
$15 Seniors, $18 other adults. Children under 18 admitted free.
---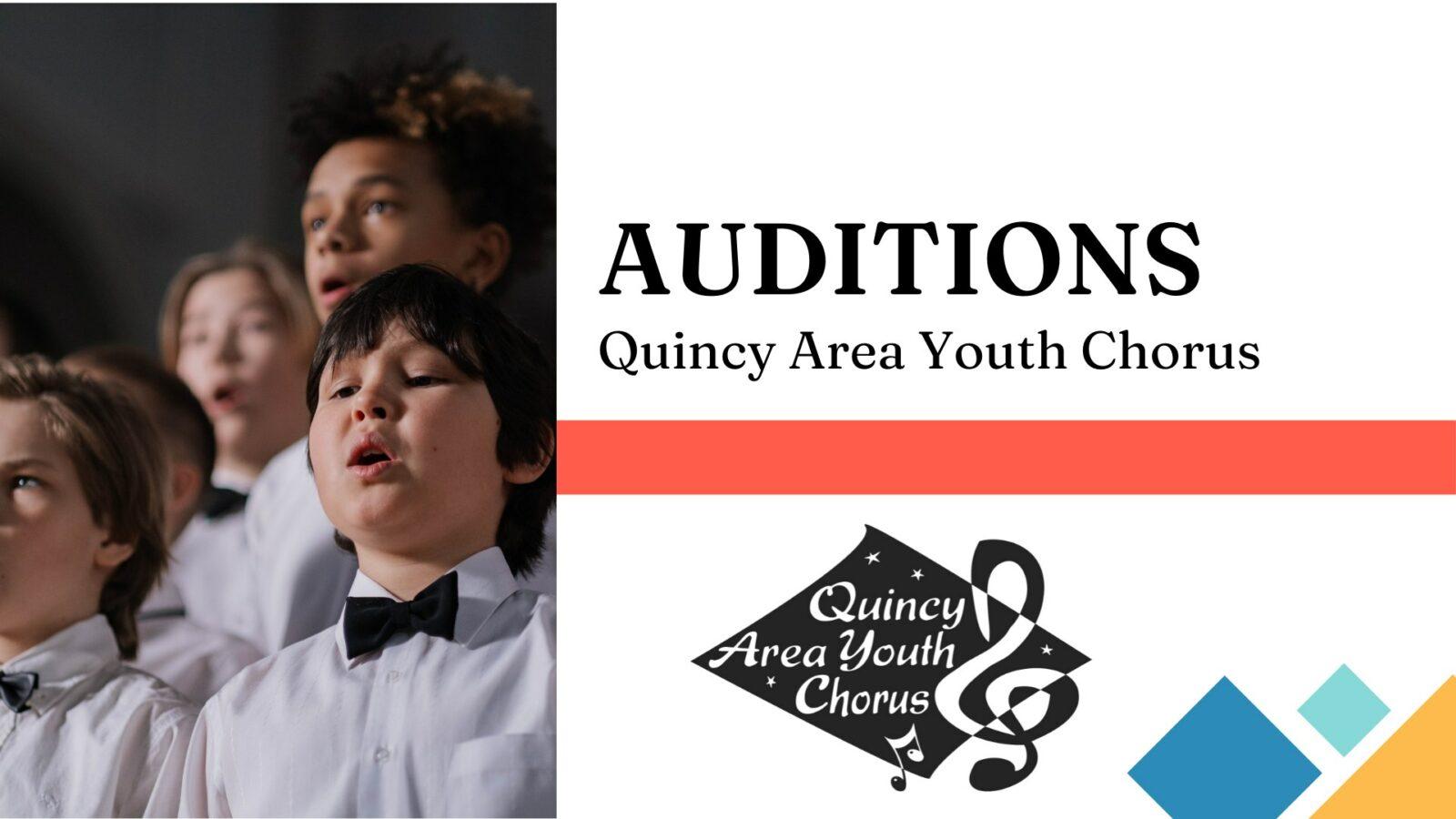 Kid Friendly Auditions
Children interested in joining Kinderchor or Concert Choir will audition for one of the conductors. They are experienced at making children feel welcome and confident.
Dress comfortably
You'll get a spiffy outfit for concerts, but for now, wear whatever makes you feel good.
Prepare a song you enjoy
You may audition with any song you enjoy. It might be something you learned at school or church, a Christmas carol or a patriotic tune…even "Happy Birthday To You" is an acceptable piece.
Practice
Practice singing without background music. You do not need to bring sheet music or an accompanist. Beginning students are not expected to know how to read music.
Audition
At your scheduled audition, the conductor will listen to you sing. Then you may be asked to repeat some rhythms or pitch match.
Frequently Asked Questions
When are rehearsals?
Rehearsals are usually Saturday mornings or Sunday afternoons beginning in September.
What if my child needs to miss a rehearsal?
Regular participation is important for the entire ensemble. Singers are strongly encouraged to attend all rehearsals. If you know your child must miss a rehearsal, please let the conductor know as soon as possible. Singers who miss more than two rehearsals per semester may be asked to withdraw from the next performance.
How long is the audition?
QAYC auditions take about 10 minutes per child. When do I find out if my child is accepted? We send parents a letter within one week of the audition. Whether accepted or not, you should receive a letter in the mail.
How much does it cost?
The participation fee/tuition is $60 per year. Students entering in the spring semester pay $30. Scholarships are available and no child is denied based on financial need.
Do I have to buy concert dress clothes?
Families need to provide black dress pants (or a long skirt), black socks, and black dress shoes. The participation fee includes the rental of the remainder of the costume.
Do parents have any responsibilities?
We ask each parent to take a turn attending a rehearsal. QAYC parents help raise funds for the organization by selling holiday wreaths and participating in a cookie sale at a symphony concert. We rely on parent volunteers in other roles such as costume coordinating and reception planning.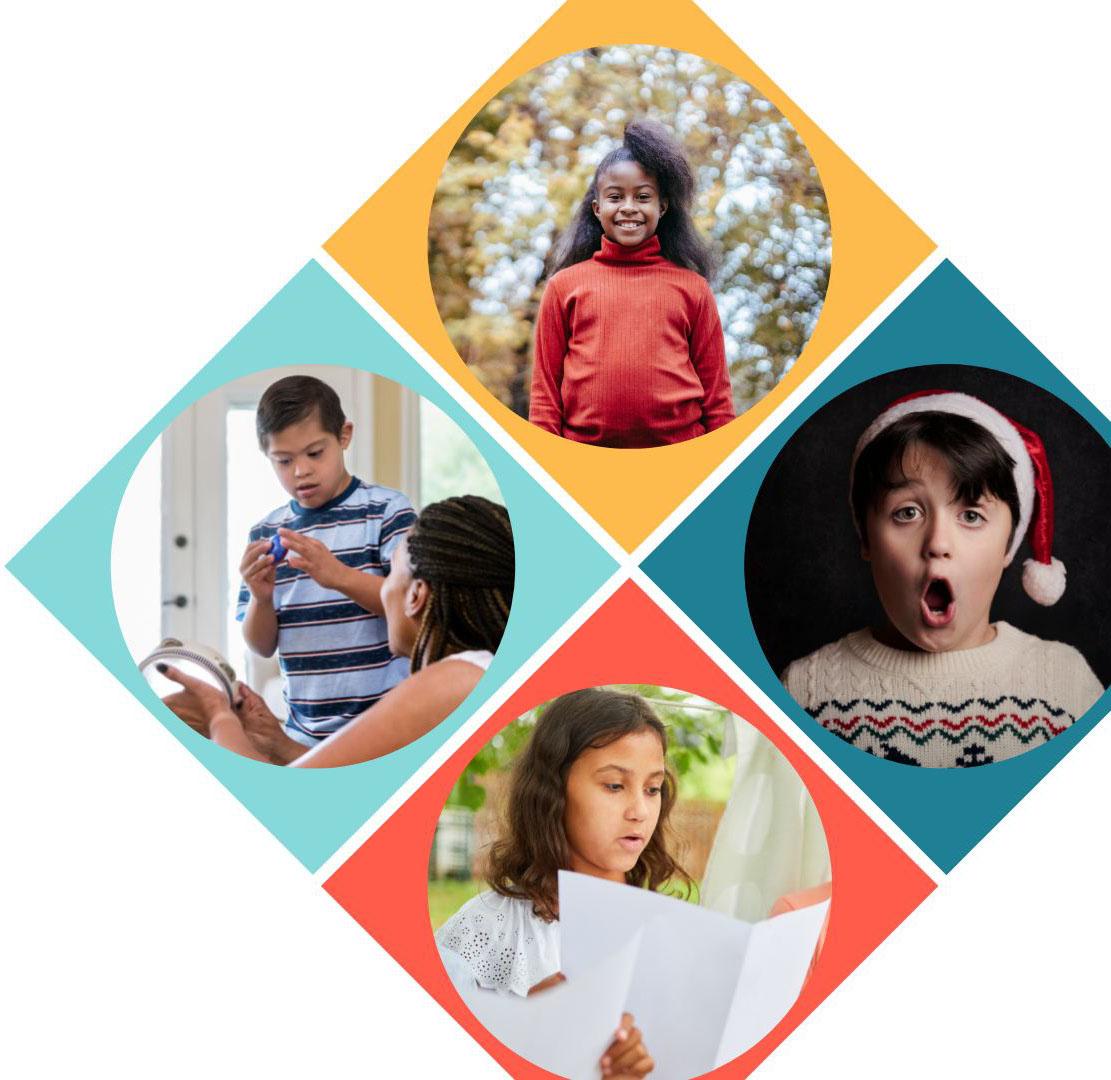 Schedule Your Audition
Schedule your Audition Auditions are held three times a year: in May, August, and December. Watch local media or call our office for exact dates and times. Additional audition times may be available by arrangement with the conductor.
This program was made possible by Encore! Symphony Volunteer Council and grants from the Illinois Arts Council Agency, the Tracy Family Foundation, the Michelmann Foundation, the J.W. Gardner II Foundation, and the following funds through the Community Foundation:  Jayne & Leroy Boeckelman Fund for Young Musicians, Katherine Broemmel Endowment for the Arts, Cory Didriksen Lovelace Fund, and the Irwin Family Fund.
Quincy Area Youth Chorus Concerts are free to attend (with donations greatly appreciated). Tickets to the Quincy Symphony Orchestra or Chorus Concerts are $18 for adults and $15 for seniors 62 and older. Children 18 and younger are free at all events.