Celebrating 25 years!
The QAYC Conductors are coordinating plans for a season that is both meaningful and safe. Please check back for updates.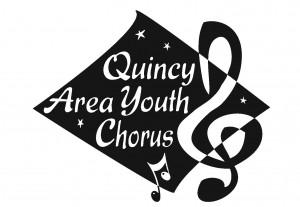 The Quincy Area Youth Chorus joined QSOA in 1995. The Chorus includes children from ages 8 through high school from the surrounding, tri-state area.
QAYC rehearses select Saturdays and Sundays throughout the school year.
To join QAYC, contact the Symphony office at 217-222-2856 for audition dates and times.
The Concert Choir of the Quincy Area Youth Chorus performs "Lunar Lullaby" in their homes, Spring 2020.
Auditions
Quincy Area Youth Chorus auditions are generally held in May, August, & December. For more information, please call the Quincy Symphony Orchestra office at 217-222-2856.
More Info…
Quincy Area Youth Chorus Conductors
The Quincy Area Youth Chorus is funded in part by Encore! Symphony Volunteer Council, the Michelmann Foundation, the Tracy Family Foundation, the Samantha Otte Youth Opportunity Fund, Jayne & Leroy Boeckelman Fund for Young Musicians, Arthur O. & Lela B. Lindsay Fund, and Alan L. Stiegemeier and Mary Ellen Stiegemeier Charitable Fund of the Community Foundation, and the Illinois Arts Council Agency.
More Information
QAYC Membership Application (PDF – Updated 8/27/21)
QAYC Fall Rehearsal / Concert Schedule (PDF – Updated 08/27/21)
Pay Tuition Online
QAYC Fall Concert
25th Anniversary Celebration!
7pm October 30, 2021
First Union Congregational Church
Admission is free
A variety of music will be performed by the Kinderchor and Concert Choir. A highlight will be the performance of "When Music Sounds" commissioned by the QAYC in honor of the 25th Anniversary of the chorus and the 25th Anniversary of conductor Paul Shelor. We're thrilled to present the premiere of this very special piece by composer Mary Lynn Lightfoot, whose body of work includes over 300 published choral compositions.