The QAYO Conductor is coordinating plans for a season that is both meaningful and safe. Please check back for updates.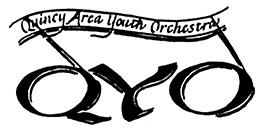 The Quincy Area Youth Orchestra joined QSOA in 1993. QAYO attracts junior and senior high school students from the tri-state area of Illinois, Iowa, and Missouri. QAYO rehearses weekly during the school year, mostly on Saturday mornings and Sunday afternoons.
Tuition for the year is $60, with a discount for siblings. Tuition waivers are available for families with significant financial need. More detailed information may be found on the QAYO Brochure, or call 217-222-2856 or e-mail us at [email protected]
Quincy Area Youth Orchestra Conductor
QAYO Downloads
QAYO Brochure (PDF)
The Quincy Area Youth Chorus is funded in part by Encore! Symphony Volunteer Council, the Michelmann Foundation, the Tracy Family Foundation, the Samantha Otte Youth Opportunity Fund, Jayne & Leroy Boeckelman Fund for Young Musicians, Arthur O. & Lela B. Lindsay Fund, and Alan L. Stiegemeier and Mary Ellen Stiegemeier Charitable Fund of the Community Foundation, and the Illinois Arts Council Agency.
More Information
Audition Information Spring 2021 (PDF – Updated 2/26/21)
QAYO Dates & Registration Form (PDF – Updated 2/26/21)
Pay Tuition Online