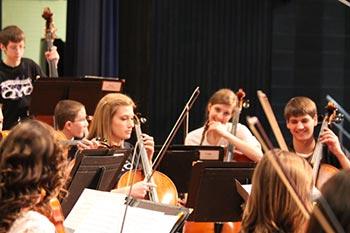 The Quincy Symphony Orchestra Association depends on a variety of funding sources. Ticket prices are kept very low in keeping with our mission to provide fine music to Quincy and the surrounding area. In fact, ticket sales cover only 15% of our expenses. We rely upon grants, corporate donors, fundraising events, and private individual donations to produce the wonderful symphonic and choral music of the QSOA, along with the important youth education programs and in-school concerts.
There are many ways to share your financial resources with the QSOA:
Together, we can continue to make beautiful music. Thank you.