3:00 p.m. Sunday, October 1, 2023
QJHS Morrison Theater
14th & Maine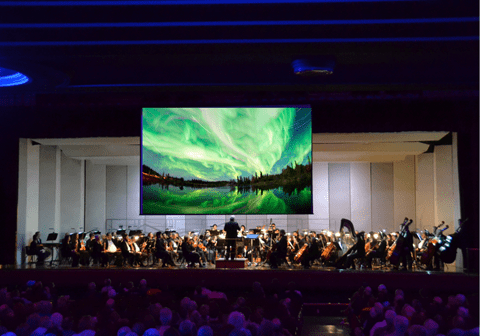 Science & Symphony Films: The Legend of the Northern Lights
Berlioz:  Roman Carnival Overture
Sibelius:  Symphony No. 5
The beautiful Northern Lights come alive in this collaboration with Dr. Jose Francisco Salgado's Science & Symphony Films.
The Legend of the Northern Lights is a fusion of science and fantasy that captures the imaginations of all ages, seamlessly combining film, narration, and animation as the Quincy Symphony Orchestra performs the score. Films by KV 265 -- "Communicating Science through Art"
Featuring:
Logan Kammerer / Narrator
Everly Kammerer / Child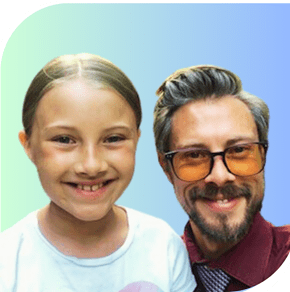 Continuing in the northern landscape, the QSO presents Finnish composer Jean Sibelius'' "Symphony No. 5" and Hector Berlioz's "Roman Carnival Overture," which has been described as a "blazing explosion of color!"
This concert is included with a Quincy Symphony Orchestra Association season ticket. Season tickets include six major concerts and offer great savings over single ticket prices. Season tickets for adults are $70 and seniors 62 and older are $60. A special offer allows first-time season ticket holders to get two season tickets for the price of one.
Single tickets are available at the door, or in advance from the QSOA office (1026 Maine St.) Quincy HyVee stores, Sturhahn Jewelers, and the QSOA website (QSOA.org). Single ticket prices are $18 for adults and $15 for seniors. Thanks to support from the Community Foundation and the Tracy Family Foundation, children 18 and under are admitted free to all concerts and are encouraged to attend.
Silver Baton Concert Sponsor
Silver Guest Artist Sponsor