May and June are my months traditionally devoted to planning and preparing for next season and also reflecting on our past season.  The Quincy Symphony's 70th anniversary season entertained us with a brilliant variety of excellent performances and new concert hall experiences.  I'll enjoy recapping my own personal highlights, but I also want to indulge you with a few pictures.  After all, a picture is worth a thousand words.
October – John Adams' exhilarating Short Ride in a Fast Machine opened the program but soloist Emily Hart stole the show with her commanding and expressive rendition of the Vaughan Williams Oboe Concerto.   Emily was a Young Artist competition winner in high school and I enjoyed interacting with her at WIU as an undergraduate music student.  It was rewarding for all of us to work with her as a professional soloist.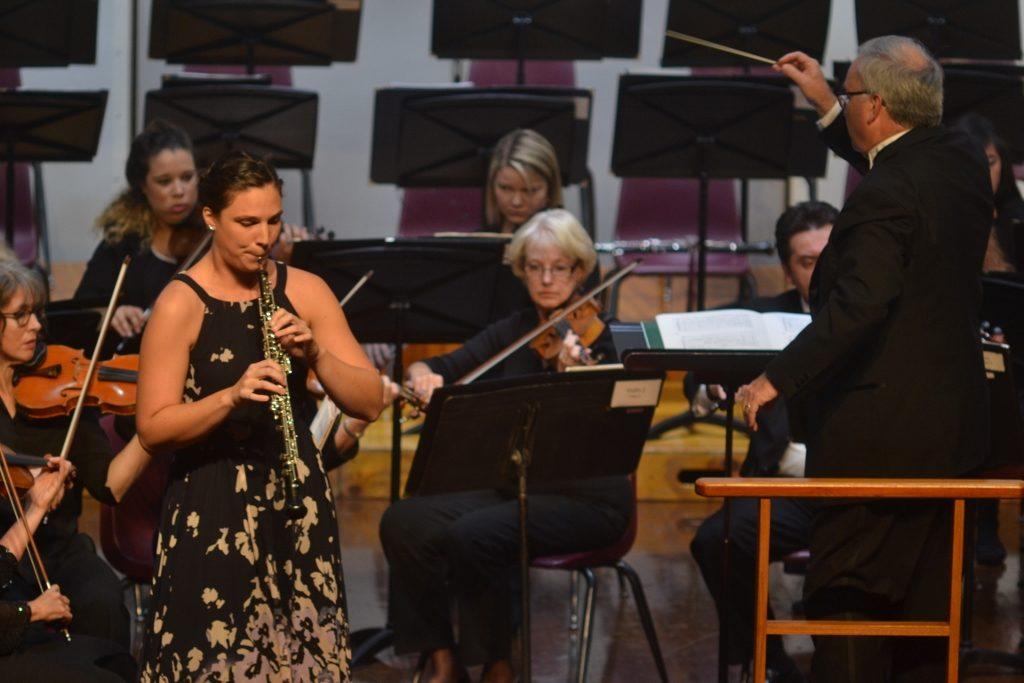 November – Jane Polett was excited to try and stage a family concert with the orchestra in costumes.  We selected our theme and the musicians' individual creativity came to the forefront!  Our costumed, fun-loving audience embraced the concept program.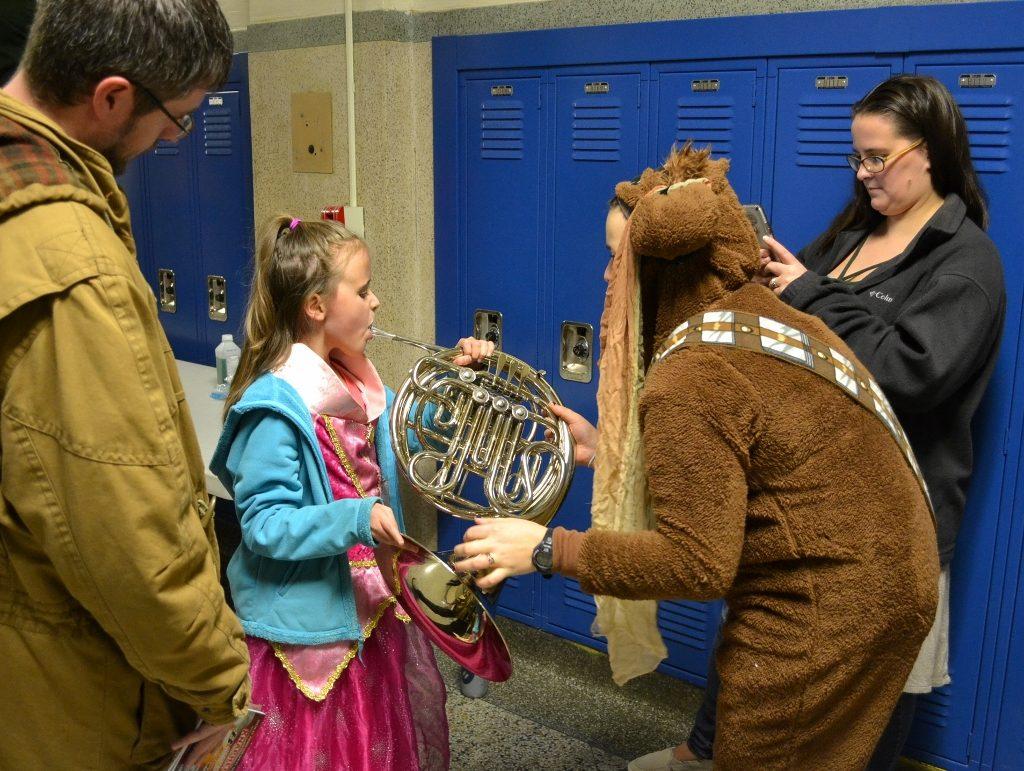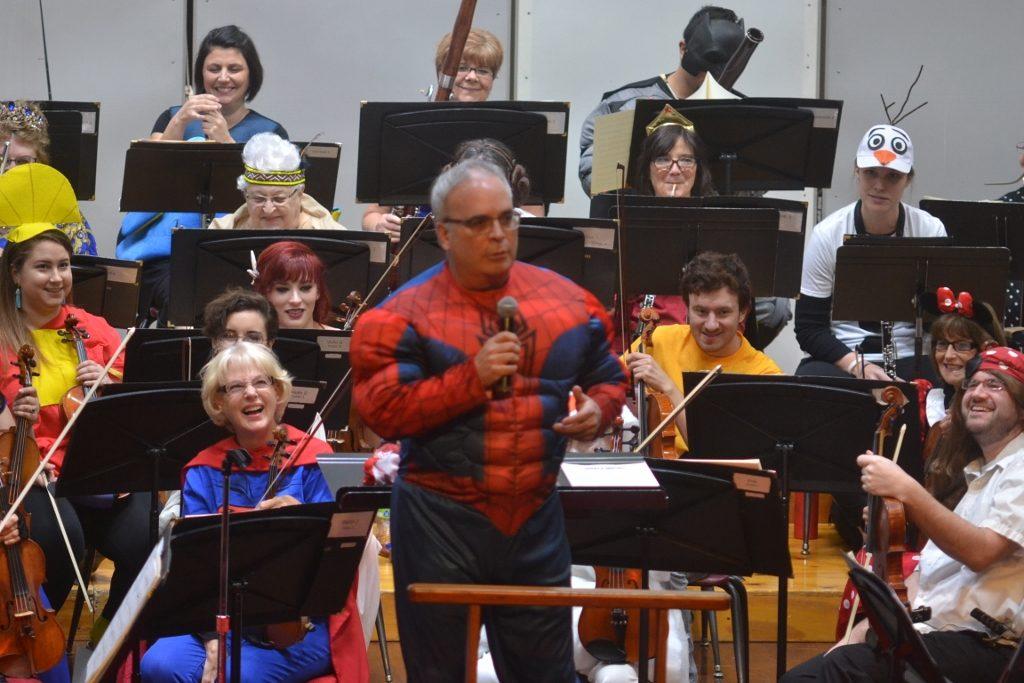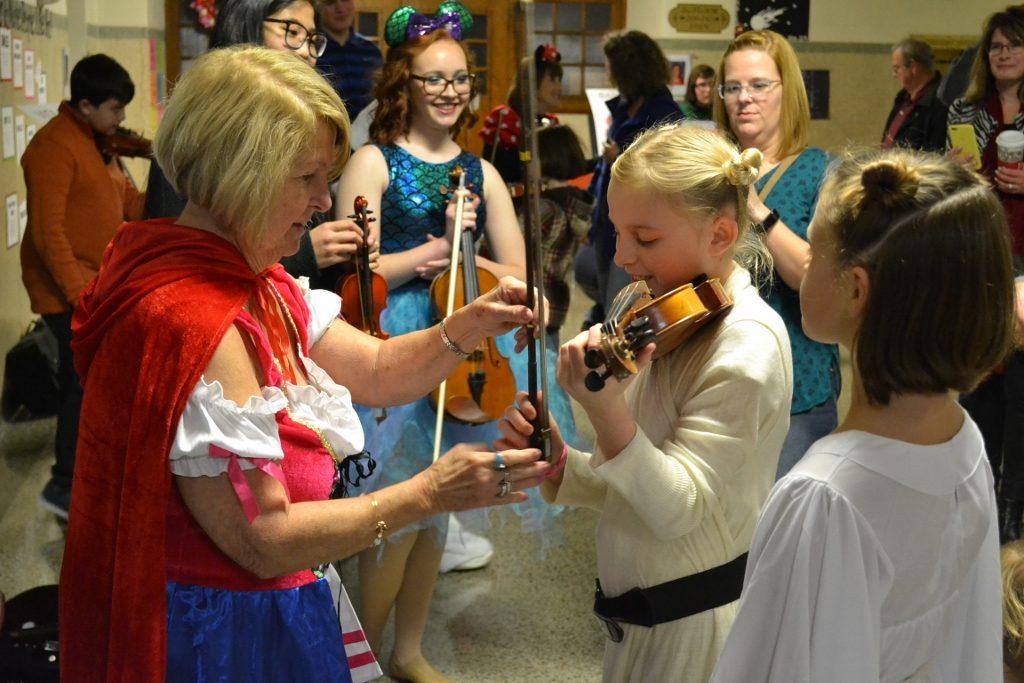 February – Last winter, our Young Artist competition selected QAYO concertmaster Eddie Binosi, as a winner and we collaborated on the Kabalevsky Violin Concerto.  It's unusual to find young soloists who are comfortable and at ease with the orchestral concerto experience, but Eddie unquestionably brought those qualities to his performance.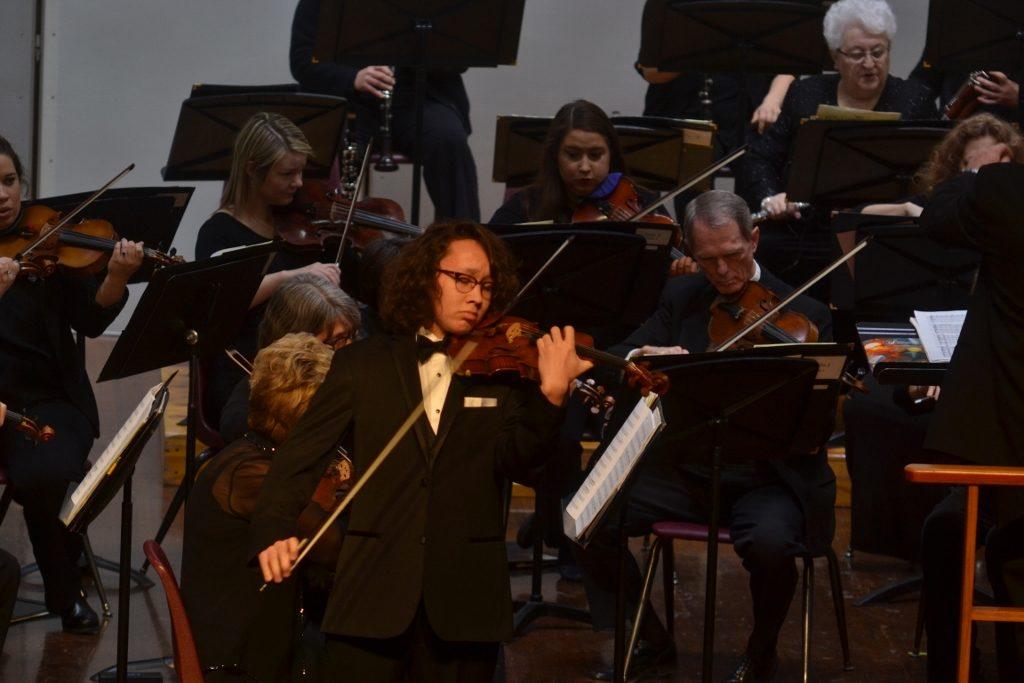 March – Our Young Peoples' Concerts welcomed guest conductor Dr. Richard Cangro who compiled a concert devoted to space.  These concerts still remain as some of our most important outreach, introducing classical orchestral music to a younger generation who usually has minimal exposure to this art form.  Over 3000 students attended the programs.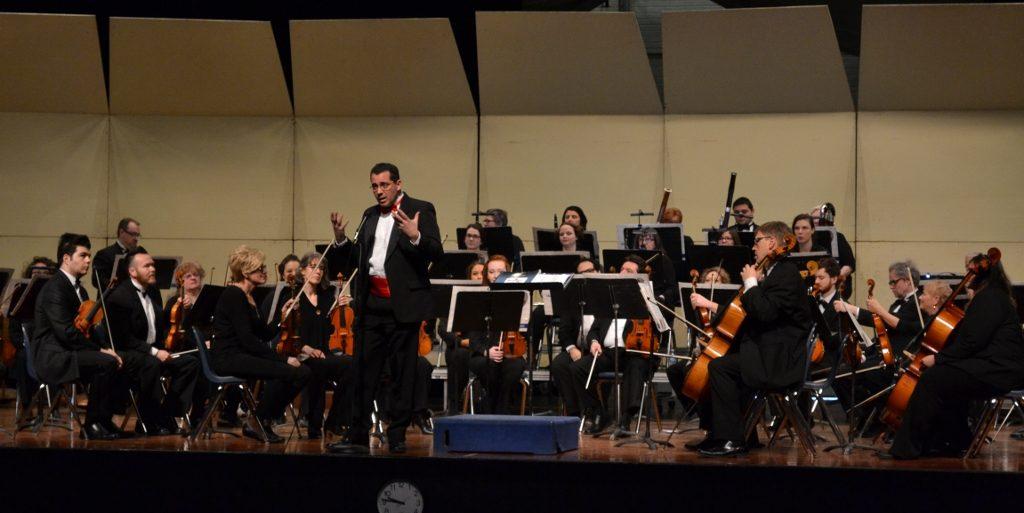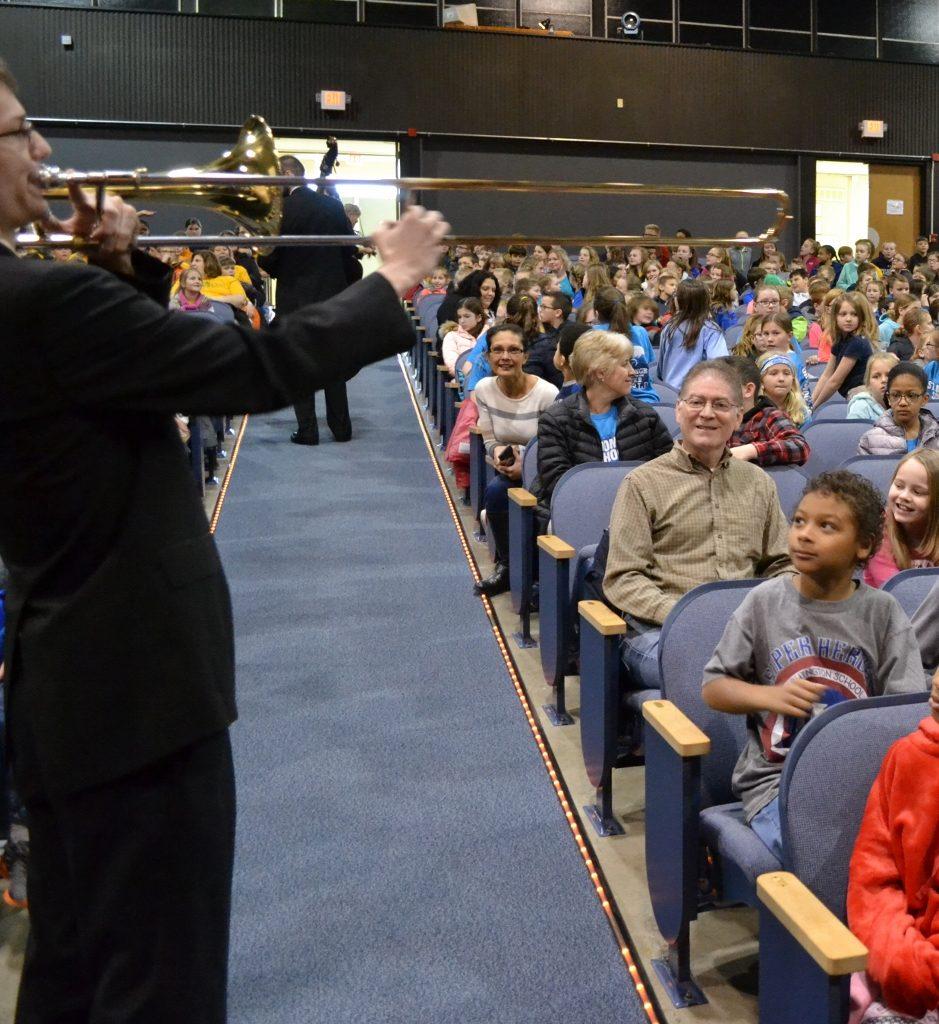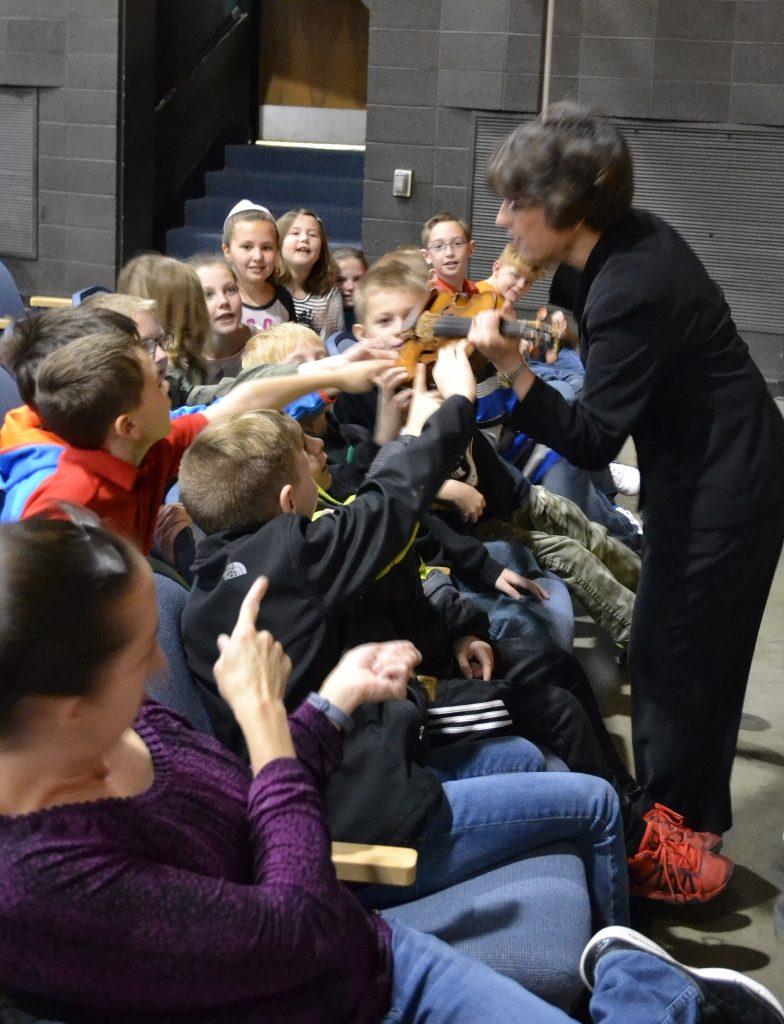 April – We closed our season with a blockbuster program featuring a new commissioned work by Quad Cities composer Jacob Bancks, a Sunrise Mass for choir and strings by Ola Gjeilo and Gustav Holst's Planets.  Holst's vision of the universe was augmented by astronomer José Francisco Salgado's video presentation on the new Morrison Theater projection system.  Record audience numbers sat in enraptured fulfillment of the audio and visual sensory feast.