Helena Nelson – Reed is a self representing artist working with visionary, archetypal and spiritual subject matter.  Born in Seattle, Washington, Helena Nelson – Reed grew up in Marin County and Napa Valley, California, but eventually made Illinois her home. She attended the American Academy of Art, Chicago, graduating with a graphic arts degree, but returned to university later in life in another discipline.  Anyone who has returned to further her education after having a family readily understands the self discipline, sacrifice, and focus required for the endeavor.  Helena's life has been one of weaving a passion for learning, art,  and painting with the economic realities of family and raising children  up to and through their university years. While frustrating at times, both the rewards and challenges of those years have fed into and enriched not only her work, but appreciation of life and possibilities.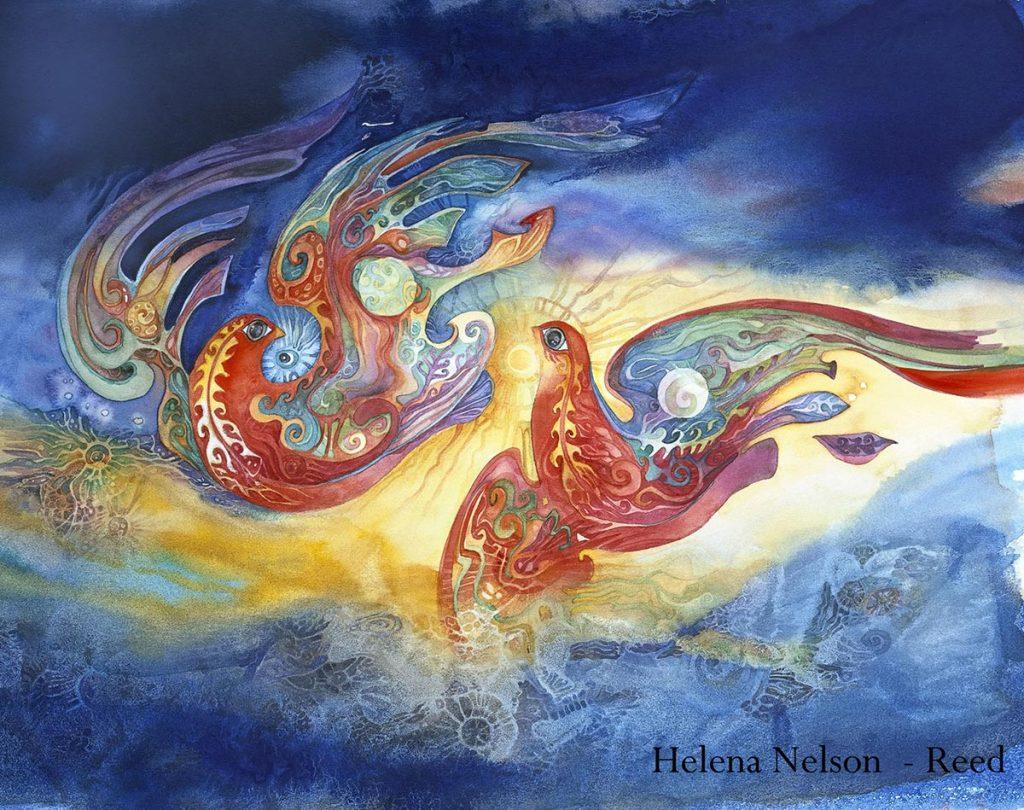 After diagnosis in 2014 revealed intestinal cancer, Helena took 2 years off for surgery and consequent treatments.   Today she is in full remission and creating full time.
Helena's art has been purchased by collectors in the Great Britain, the EU and UK, Japan and Asian continents.  Her work has appeared in private collections, books, calendars, in the homes of  character's featured in the  "Desperate Housewives' series,  greeting cards and giclee prints.